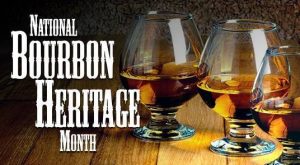 To start things off, let's highlight a few new whiskies that have graced our shelves recently. Whisky Advocate's #18 Whisky of 2018 was Forty Creek's Unity, and lucky for us, a couple bottles have landed in our lap to sell. Quantity is low, and this will be sold on a first-come, first-served basis. Next, a limited bottling offering from Templeton Rye showcases their Maple Cask Finish. By finishing their staple 4 year old rye in barrels that previously held maple syrup, Templeton is able to provide whisk(e)y drinkers with a spicy rye that has soft minty and floral notes that make it a very pleasant sipper. For our bourbon lovers out there, rejoice as we welcome the Evan Williams Bottled-in-Bond. At $19.99 per 750mL, this is a steal of a deal for an everyday drinker. Full of nutty almond, balanced oaked, and creamy vanilla, this is a sub $20 bottle I would highly recommend having around for a casual sipper. The last new and shiny whisk(e)y to come in last week is only going to be available in the 3.0 Cocktail Bar. This year's Wild Turkey Master's Keep Cornerstone Rye arrived, but unfortunately only 1 bottle. Instead of letting just one lucky individual take this gem home, we opened it, and put it on the bar side for everyone to enjoy. The oldest rye to come out of Wild Turkey's distillery, this blend of 9 and 11 year old ryes brings in more vanilla than is typical of rye, but it still brings the peppery spice on the back palate that reminds you what a good whisk(e)y burn should feel like. 
Continuing with our trip down Bourbon History Lane, this week we will talk about a legend in distilling, and the man most attributed to creating quality standards in the bourbon industry, Colonel E.H. Taylor. Taylor began his bourbon exploits as a banker, responsible for assisting distilleries in securing the financial means necessary to get up and running before purchasing a distillery of his own in Leestown, Kentucky, which he named O.F.C. Following his purchase of the distillery, Colonel Taylor immediately went to work upgrading the facility. Taylor brought in copper fermentation tanks, column stills, and an improved sour mash technique, creating a more efficient operation that would set the standard for future bourbon development. While selling the distillery to George T. Stagg in 1878,Taylor still stayed heavily involved in the distilleries processes.
On top of his skills as a businessman and distiller, Colonel Taylor also had a knack for being politically savvy. In 1897, after many years of fighting for higher bourbon industry stands, United States Federal Government passed the Bottle-in-Bond act, creating a clearly defined set of rules for bourbon producers to follow if they wanted their whiskey to carry the "Bottled-in-Bond" designation. Those rules were that the spirit needed to be distilled by one distiller, during one distillation period (Jan-June, July-December), at one distillery and then stored in a Federally bonded warehouse to age. To be bonded bourbon, the product needed to be aged a minimum of 4 years, and had to be bottled at 100 proof (50% ABV). To encourage distillers to participate, taxes on the bourbon were delayed until the spirit was of mature age and bottled, so that distilleries weren't paying taxes on juice that would evaporate. At a time when straight bourbon whiskey was most often a blend of all sorts of junk and additives, the Bottled-in-Bond Act created an industry standard that could be measured and enforced, ultimately leading to higher quality bourbon, and more satisfied customers.
To celebrate Colonel Taylor, this week's featured flight will showcase two E.H. Taylor BIB whiskies, as well as offerings from Old Fitzgerald, and Henry McKenna. For our E.H. selections we have E.H. Taylor Single Barrel ($3.00) and E.H. Taylor Straight Rye ($3.50). Old Fitzgerald provides Old Fitzgerald 11 Year Spring of 2018 ($5.00) Old Fitzgerald 9 Year Fall of 2018 ($5.00), Old Fitzgerald 13 Year Spring of 2019 ($6.00). And finally, a 15ml pour of Henry McKenna ($2.00) to fill out the flight. Pick any of these 4 Bottled-in-Bond bourbons to fill out your flight.
As always, all tips from Whisk(e)y Wednesday with Zac will be donated to a local charity. This month's charity is Kilts for Kids with Dr. Kris McKinney. Kris and Tom have each agreed to match all donations made until the end of the month. Have a great week, and hopefully we see you for another great week of Whisk(e)y Wednesday.