Fall is coming, and with it cooler temps, shorter daylight hours, and more chances to sit around a fire and drink America's spirit, bourbon. We have been celebrating National Bourbon History Month by spotlighting some of the people that are most important to bourbon's long and storied history, and this week will be no different as we celebrate Jimmy and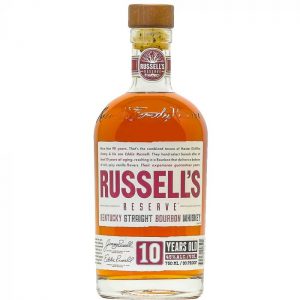 Eddie Russell, and their lifelong contribution to Wild Turkey.
Jimmy and Eddie are the only father/son duo to be named Master Distiller together at the same distillery at the same time in bourbon history. Combined, they have over 101 years of bourbon distilling experience. Truly, a remarkable feat considering Jimmy has served over 60 years by himself! The pair have both been inducted into the Kentucky Bourbon Hall of Fame, with Eddie being inducted by his father. The two are an unbelievable example of commitment and consistency, and their hard work has influenced bourbon culture forever. With introductions of flavored whiskey liqueurs, barrel strength options, and single barrels, Wild Turkey under the influential guidance of the Russell's has prospered, even during down times of bourbon.
With that, I'm keeping the rest of this short. This week's feature flight contains Wild Turkey Kentucky Spirit Single Barrel, Wild Turkey Rare Breed Barrel Strength Bourbon, Wild Turkey Master's Keep #4 Revival, and Russell's Reserve 10 Year Straight Bourbon. We've also got a stellar collection of Wild Turkey ryes to pair up as well, but this is BOURBON month, so let's celebrate accordingly.
Sorry for the short post, but stop in and I would love to talk about these and any other of our incredible whiskies. As always, all tips from Whisk(e)y Wednesday with Zac will be donated to a charity each month. This month, we are partnered with Kris McKinney and his charity Kilts for Kids. Hope to see you tonight!