WE HAVE MADE A FEW CHANGES…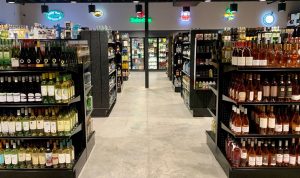 Entering this week, we started a monumental task. Rearranging the store. I know, you just got used to where everything was at, since we moved in JJ's 3.0, but this was necessary, for a variety of reasons.
One, we needed more room to grow. As our business continues to grow, in spite of the increased competition in our market, we needed to figure out a new way to configure our floor to give us some flexibility on shelf space. There are a lot of products out there, and we want to make sure we are doing our job by bringing you the things that you want!
Two, it was too dark in most of our aisles. While LED lighting is great from an energy usage perspective, the lighting itself is not that great. You may not have noticed it too much, but we did, so we fixed it by spreading things out a little.
Three, change is good. We don't like to get too settled in how we represent the brands that we like to sell. Changing up the locations of popular items gets you visiting other parts of the store you may not knew existed. Ok, that may be a bit of a stretch, but you get the idea.
We are also adding more room for prepared food items from The Boozy Bakery (think take and bake flat breads, chicken salad, dips, grub boxes, etc.). All in all, I think this is a great change for us. It will take some getting used to, but rest assured, we are here to guide you through this, and I am sure you will love it too!
JOIN US ON A WHISKEY ADVENTURE!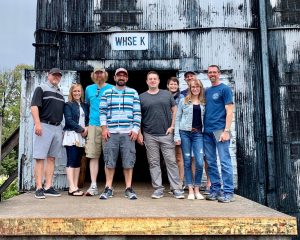 Want to go along on a trip of a lifetime? We are now accepting reservations (and deposits) for a trip in September. This will be a VIP trip for no more than 7 people (maybe 8). Private air travel, accommodations, meals and ground transportation included. Also included are barrel selections, tours and ONE bottle each of the whiskies we pick out. This trip will take place September 14th-16th with wheels up at 6:00am on the 14th and returning before 3:00pm on the 16th. Talk to myself or Zac about the price, and let us know if you want to go!
WEEKLY TASTING FEATURE
Thursday from 4:00pm-6:00pm – This week, our partner Kayla will be here showing off some of her French wines, staying within the wine theme of ABU. M. Chapoutier Belleruche Rhone Red, White and Rosé! All of these wines are delicious.  Paired with a selection of cheeses from our cheese case and some morsels from The Boozy Bakery.
JJ'S ADULT BEVERAGE UNIVERSITY – Whisk(e)y 101 – March, 2020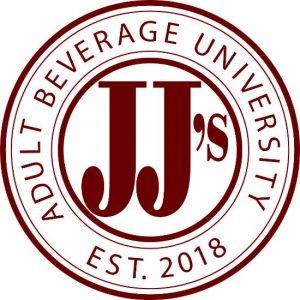 French wine block ended with a bang! We tasted some really nice wines from the Bordeaux region, capped with 2005 Chateau Rieussec Sauternes that was nothing short of mind blowing. But then it should be for a 100 point wine!
We will be taking the majority of the month of February off from our JJ's ABU classes. Too much demand for our event room. I am working on a couple of other European wine classes. One focused on Italy, and the other focused on Portugal and Spain. Keep an eye out for those!
In March, it will be all about the whiskey! I know, we do whiskey every week on Wednesday, but this will be a little different. In these classes we will dive a little deeper into the production methods and culture in Scotland, Ireland, Japan and the US. Mark your calendars for each Tuesday in March!