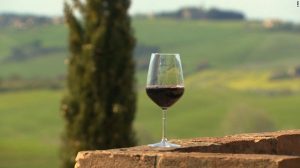 It's National Drink Wine Day! So, we are going to have a chat about the current state of wine. There has been a lot of discussion of late about the current trend in wine purchasing/consumption in recent years and months. I try not to pay too much attention to these things, as we are on a little bit of an island in our market, when it comes to all things "trending" or "not trending." What exactly does this mean for the wine industry as whole? Let's explore.
Alternative Beverages – The biggest component to what is an evolving wine trend (I'm not going to say it's up or down, but it is different, and somewhat volitile), is the barrage of alternative products hitting the store shelves. Ready-To-Drink cocktails in a can and hard seltzers seem to be displacing the beverage of choice for a lot of daily wine drinkers.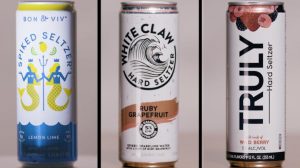 There are a variety of reasons for this, but in my opinion, the biggest reason is convenience. The second biggest reason is calories, or perceived health conscious behavior of drinking "Low-Cal" or "Low-Carb" products. The diet industry has gotten really creative on how adult beverages are handled within the realm of health and wellness. My advice when exploring your adult beverage options is to always seek the advice of a dietary professional first. Then come see us, and we will help you wade through the muddy waters of what is "healthy" and what is merely a carefully crafted marketing campaign.
Overabundance of Fruit – I recently read an article simply titled "California wine prices may drop to lowest in 20 years". Simply, yes. However it's much more complex than a simple supply and demand curve. As mentioned before, there is a strategic campaign against traditional beverages by the health and wellness industry. This coupled with what appears to be an abundance of quality fruit in the last three years, is creating this interesting scenario. Theoretically, wine prices should drop.
There have been a few articles written about it, and it should be happening. I, for one, am skeptical. What we will probably see, are price drops in some of the lower tier categories, or the introduction of new lower tier products by some of the more popular brands. Unfortunately, there is another component of today's wine market called "private labeling" that will probably be the biggest winner in this scenario.
What is private labeling? Large retailers throw a lot of money at large producers to make them large quantities of low tier wine, that can then be sold as exclusive products within the walls of those large retailers for extremely high profit margins. National retailers like Trader Joes, Total Wine and Costco have exploited the private label market quite successfully, much to the dismay of small independent retailers like us, because now they can sell the same products we sell for significantly lower margins. Because these large retailers are often the benchmark of growth, or decline, in any industry, it creates sort of anomaly with respect to the industry as a whole.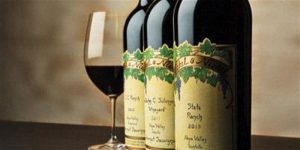 I mentioned before that we are on kind of an island in our market. We still see steady growth in our wine brands, and continue to cultivate new brands everyday. The most distinct upside to the conversation about what is happening in the wine world, as it pertains to us, is most significant to those interested in developing their palate for more high tier products. While we don't expect to see too much pricing fluctuation, we are seeing more availability of products we haven't seen for a very long time. We will be exploiting these opportunities in the upcoming weeks and months, starting this week with our Nickel & Nickel Tasting Event
Opportunities – Our goal with tastings like this, much like everything else we do here at JJ's, is to elevate your experience. Create opportunities for you to enhance your palate and expand your mind a little when it comes to your adult beverage enjoyment. I highly recommend you take advantage of these opportunities! This week's Nickel & Nickel Tasting is a good start!