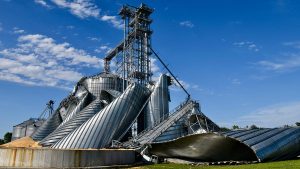 Hello all, and happy middle of August. The weather is humid and we are seeing a few sprinkles of rain here and there. We are sending prayers out to those affected by the nasty storm that hit many in Iowa. My aunt and uncle are still without power as far as I am aware and my other aunt's hometown was hit super hard and it looked very similar to the destruction that a tornado would leave. Hoping that they are getting a chance to enjoy a beverage or three while they work on the clean up process.
New Beers!!!
Brau Brothers Moo Joos Red Velvet

Brau Brothers Moo Joos S'more

Brau Brothers Moo Joos Tiramisu

Breckenridge Mountain Beach

Central Waters Brandy Barrel Barleywine Ale

Crow Peak Rainbow Trout Pale Ale

Deschutes Black Butte XXXII Imperial Porter

Fernson Gallivant Hazy IPA

Left Hand 1265 Pilsner

Odell Pulp Theory Hazy IPA

Oktoberfest beers from:

Breckenridge

Left Hand

Leinenkugel

Odell
Joe's Week
For those of you that follow us on social media, I'm sure you have seen our new food menu. I had Friday off of work so decided to stop in for the brisket plate. Kaleb and Tom told me how quickly this sold out the previous week so I made sure to get in early so as not to miss out. Kaleb knocked this dish out of the park. The brisket had a nice smoke ring with excellent flavor as it melts in your mouth. I didn't want to use any BBQ sauce but the bourbon sauce was so good that I couldn't help myself. Anyone that got some of the house made whipped bourbon syrup butter that debuted a few months back should be excited to see its return paired with some jalapeno cornbread muffins. Last but certainly not least, was the coleslaw which had great crunch and delicious sauce. This seems to be such a hit or miss item for me when I order BBQ out that when I find a good one I definitely take note. As I worked through my plate. I washed it all down with a Ben's Brewing Mango Wheat, followed by a You Look Like Helles courtesy of Woodgrain, both paired very well. Saturday involved a quick stop to Monk's for a round of Golden Tee. The renovation Justin overtook opened up the place significantly, along with upgrading the bathrooms which many should be able to appreciate. With 50 taps there should be a beer or two for everyone to enjoy. Whilte "golfing" I decided on a Back in Da Haze from Melvin, followed up by a Crew Drive Pils from Central Waters.
Josh's Week
Joe wasn't wrong as he was kind enough to give me a sliver of the brisket he ordered with that bourbon sauce on it and it was literally melt-in-your-mouth awesomeness. For the rest of the weekend going into the next, I kept it nice and easy and chilled with my family enjoying the fact that we can watch basketball again. One of the first beers I tried while watching the games was Surly's Trip Hop Triple-IPA. It was super malty while cold but as it warmed up the deeper flavors took surface. A second beer that I dove into over the couple days off that I had was Pineapple Upside-Down Cake Sour from Prairie Artisan. Honestly, I didn't taste a whole lot of pecans as described on the can but I always love a refreshing pineapple flavor. I tried a few Drekker beers from the most recent drop and loved all the fruited beers. Even got my mom to try a few and she enjoyed them. I would say my favorite Drekker that I had was actually their Double IPA, Cuddle Buddy. If you have read our past blogs you will know that I am really into the New England IPA's and so this beer being a Double New England was right up my alley.
Till Next Time…
We hope that you all stay safe out there and we hope that you all enjoy some really great beers!!
Cheers and Beers
Joe and Josh