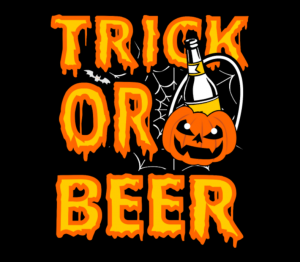 Halloween is right around the corner, and we could be too if you just come head east on 57th street towards Western or head west on 57th toward Louise. We have a great beer selection that even the mummies would rise from their graves for!
New Beers!!!
Bell's Cherry Stout 

Bell's Expedition Stout

Brewing Projekt Beers
REMINDER: Next week we should see Drekker on our shelves Wednesday morning!!
Josh's Week
Teaching has been kind of tough as late and so sadly I haven't had a great chance to enjoy some new beers we have seen in the store. But I can tell you that the tap beers we have, haven't been a disappointment whatsoever. For instance Tom's Birthday beer, Woodgrain Barrel-aged Hero Franchise was one that even the stout haters should try. I think the creaminess and lushness of flavors really overwhelm your pallet and make you stand back and go, "Woah..". Another one of my personal favorites on tap would be the Central Waters Brewer's Reserve Vanilla Cherry Stout. The cherry flavor is crazy noticeable and I think that's what I love most about it. It kind of reminds me of cherry coke a little but with booze. And finally, something a little on the lighter side, Prairie Artisan's Rainbow Sherbet. If you have ever had sherbet before, you might as well just buy the beer to enjoy alongside it because it won't disappoint. I just want to do a little shoutout to the teachers out there, keep your heads up and keep doing what we do best!
Joe's Week
To say Tom's 50th was a rousing success would be a bit of an understatement. Between having to change out 5 kegs Saturday morning after his birthday bash, and Darkness Day tomorrow, we pushed off changing kegs. Josh and I are going to have some fun tomorrow, sorry Tom!  This year's batch of Darkness bottles will be ready for sale when we open the doors Saturday morning. Limit 3 per person.
The keen eyes around the place may have noticed a keg of this past spring's version of Barrel Aged Darkness hanging out in the beer cave. What better time to put that on tap than next to a fresh keg of 2020's Darkness?!? We may have a few other surprises up our sleeves depending on tap lines opening up and how the days play out. Hopefully, everyone enjoys a safe and fun Halloween/Darkness Day!
Until Next TIme…
Halloween will be gone when you hear from us again and the holiday season for retailers will begin. It is going to be a crazy one this year and we at JJ's are ready for the call. Hope to see you pop in and grab some crazy cold and crazy good beer.
Don't forget our beer singles are 30% as well as our growler fills!
REMINDER: Toss the caps and rinse out your growlers once you have emptied them. Even Dracula would probably prefer garlic over the stench of a heated old beer growler.
Cheers and Beers,
Joe and Josh