Rainy days got you down? Stop in for a pop of summertime with our Strawberry Rhubarb Bars!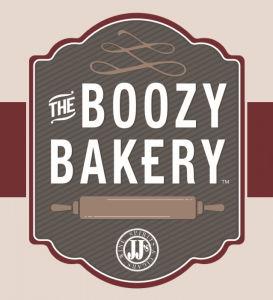 Brownies – Baileys Caramel, Milky Way Martini, Mudslide, Irish Car Bomb, Drunk in the Kitchen, Cosmic, Mounds, No Nuts, No Glory Stout
Bars –Carrot Cake, Strawberry Rhubarb, Gluten Free Lemon
Cookies – Chocolate Chip, Chocolate Peanut Butter Cup, Toffee Pecan, Peanut Butter
Cupcakes – Chocolate Red Wine, The Dudes Rug Cider
Mini Cakes- Drekker Braaaaaaaaaaaaaaains Sour Ale
Cheesecakes-Lemon, S'mores
Loaf Cakes- Vanilla Almond, Strawberry Lemonade Svedka, Bourbon Caramel, Peanut Butter Skrewball Whiskey
Large Layer Cake Slices- Death by Chocolate
Trifles- Tiramisu
Mini Pies- Bourbon Pecan
Roll Cake- HoHo
Boozy Ice Cream!
Tiramisu-tini Brownie

Caramel Baileys Brownie

Buckeye Brownie

Buttermint Brownie

Bourbon Caramel Pecan
Watch our Social Medias for details on all of the goods and when during the week they are available – @jjsboozybakery on Facebook, Twitter & Instagram – Search #BoozyBakery – If you are in need of something special, please order AT LEAST A WEEK in advance – Email kate@jjsboozybakery.com for more information! We are open in the afternoon with a partial case on Wednesday, then Thursday- Saturday, with another partial case on Sundays!
*Please keep in mind that while we do prepare some gluten free desserts, we are NOT a gluten free kitchen.