Beach day coming up? We have plenty of ice cream for the best relief to any sunny day!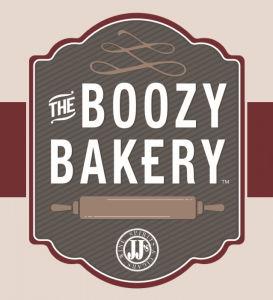 Brownies – Baileys Caramel, Baileys Salted Caramel Martini, Irishman, Creme De Menthe
Bars –Carrot Cake, Special K
Cookies – Chocolate Chip
Cupcakes – Almond Amaretto, Baileys Caramel
Mini Cakes- Cookie Dough
Loaf Cakes- Vanilla Almond, Tiramisu-tini, Red Wine, Bourbon Caramel
Trifles- Tiramisu
Mini Pies- Bourbon Pecan
From Scratch Ice Cream!
Tiramisu-tini Brownie (boozy)

Caramel Baileys Brownie (boozy)

Buckeye Brownie (nonboozy)

Buttermint Brownie (boozy)

Bourbon Caramel Pecan (extra boozy)

No Nuts, No Glory Stout Brownie (boozy)
Mounds Chocolate Brownie (nonboozy)
Cosmic Brownie (nonboozy)
Drunk in the Kitchen Brownie (boozy)
Strawberry Rhubarb (nonboozy)
Milky Way Martini Brownie (boozy)
Watch our Social Medias for details on all of the goods and when during the week they are available – @jjsboozybakery on Facebook, Twitter & Instagram – Search #BoozyBakery – If you are in need of something special, please order AT LEAST A WEEK in advance – Email kate@jjsboozybakery.com for more information! We are open in the afternoon with a partial case on Wednesday, then Thursday- Saturday, with another partial case on Sundays!
*Please keep in mind that while we do prepare some gluten free desserts, we are NOT a gluten free kitchen.