What's better than chocolate boozy treats? Nothing. So make sure to stop in and try our variety of baked goodies!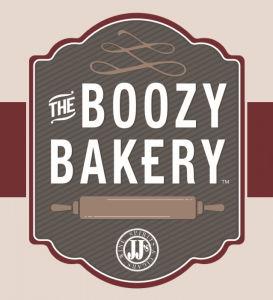 Brownies – Baileys Caramel, Baileys Caramel Macchiato, Gluten Free Bailey Caramel Macchiato, Frangelico Nutella, Drunk in the Kitchen, Ultimate Malted Milk Ball, Rocky Road
Bars – Pumpkin, Special K, Snickerdoodle
Cookies – Chocolate Chip, Coconut Macaroons, Sugar, Pecan Sandies
Mini Cakes- Pineapple Upside Down, Kahlua Espresso
Tarts- Bumbu Rum Chocolate Mousse and Salted Caramel
Cheesecake- Bourbon Pumpkin, Caramel Apple Jack
Cupcakes- Lemon Drop, Tipsy Whiskey
Loaf Cake Slices- Vanilla Almond, Bourbon Caramel, Chocolate Raspberry Chambord
Large Layer Cake Slices- Chocolate Bourbon Peanut Butter
Trifles- Tiramisu
Mini Pies- Bourbon Pecan
Watch our Social Medias for details on all of the goods and when during the week they are available – @jjsboozybakery on Facebook, Twitter & Instagram – Search #BoozyBakery – If you are in need of something special, please order AT LEAST A WEEK in advance – Email kate@jjsboozybakery.com for more information! We are open in the afternoon with a partial case on Wednesday, then Thursday- Saturday, with another partial case on Sundays!
*Please keep in mind that while we do prepare some gluten free desserts, we are NOT a gluten free kitchen.