Fall is officially here, and we have some scrumptious goodies on theme to help you celebrate. Like our Moonshine Peach Cheesecake, Hard Apple Cider Cupcakes, Pumpkin Bars, and more!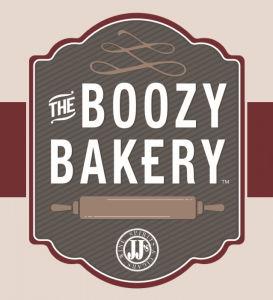 Brownies – Baileys Caramel, Gluten Free Baileys Caramel, Buttermint, Drunk in the Kitchen, Irish Car Bomb, Milky Way Martini, Brookie
Bars – Cranberry Bliss, Pumpkin, Special K
Cookies – Chocolate Chip, Snickerdoodle, Oatmeal Stout with Chocolate Chips
Mini Cakes- White Elm Sandwich Cookie Stout
Cupcakes- Turtle, Hard Apple Cider
Cheesecake- Moonshine Peach, S'mores
Large Layer Cake Slices- Baileys Espresso
Trifles- Tiramisu
Mini Pies- Bourbon Pecan
Loaf Cake Slices- Vanilla Almond, Strawberry Lemonade Svedka, Jameson Cold Brew, Bourbon Caramel
Watch our Social Medias for details on all of the goods and when during the week they are available – @jjsboozybakery on Facebook, Twitter & Instagram – Search #BoozyBakery – If you are in need of something special, please order AT LEAST A WEEK in advance – Email kate@jjsboozybakery.com for more information! We are open in the afternoon with a partial case on Wednesday, then Thursday- Saturday, with another partial case on Sundays!
*Please keep in mind that while we do prepare some gluten free desserts, we are NOT a gluten free kitchen.