Looking for something new and festive? Stop in for a slice of our Boozy Vanilla Eggnog Cake!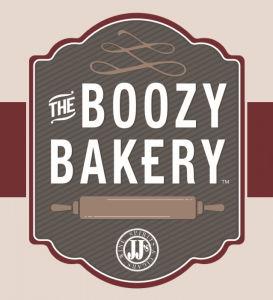 Brownies – Baileys Caramel, Gluten Free Kahlua, Trefethen Walnut Red Wine, Frangelico Nutella, Brookie, Cosmic, Peanut Buttercup Cheesecake
Bars – Pumpkin, Special K, Banana
Cookies – Chocolate Chip, Candy Cane Forest, Peanut Butter
Cupcakes- Chocolate Peppermint Schnapps, Almond Amaretto
Cheesecake- Vanilla Cranberry Brandy, Bourbon Pumpkin
Trifles-  Tiramisu
Mini Pies- Bourbon Pecan
Mini Cakes- KBS Cinnamon Vanilla Cocoa Stout
Large Layer Cake Slices- Vanilla Eggnog
Loaf Cake Slices- Vanilla Almond, Vanilla Champagne, Butterscotch Schnapps, Carrot
Extra Goodies- Tom and Jerry Batter, BBQ Chex, Grub Boxes, Mini Gingersnap Bags, Boozy Ice Cream
Watch our Social Medias for details on all of the goods and when during the week they are available – @jjsboozybakery on Facebook, Twitter & Instagram – Search #BoozyBakery – If you are in need of something special, please order AT LEAST A WEEK in advance – Email kate@jjsboozybakery.com for more information! We are open in the afternoon with a partial case on Wednesday, then Thursday- Saturday, with another partial case on Sundays!
*Please keep in mind that while we do prepare some gluten free desserts, we are NOT a gluten free kitchen.