A couple of weeks ago, I was invited to hang out in the Codigo Tequila Suite for the George Strait concert at US Bank. What transpired at that event was nothing short of amazing, as I have been a fan of the King for over thirty-five years. What was equally amazing was to be able to try, and enjoy, a newly released tequila product from Codigo 1530.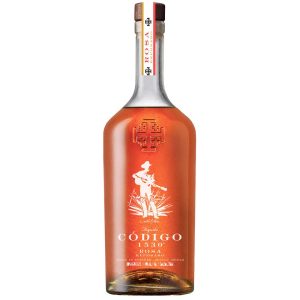 White Cap & Black Cap Edition – Codigo Rosa Reposado Double Barrel Tequila
We figured it was time for a little change of pace. Hopefully you didn't dive into this one think it is whiskey! Codigo is one of my favorite tequila brands, so I am a little biased. But as you will see below, this stuff is really good.
Glass: Double Old Fashioned
Temperature: Ice
Other Preparation: Twist of Lime
JJ's VIP Price: $79.99/bottle
Available: A little
Tom's Tasting Note: As I noted earlier, I am a big fan of Codigo 1530 Tequila. The fact that the distillery is owned, in part, by the King, only makes it more relevant to me personally. They used to have a Rosa product in the line-up, but it disappeared a few months ago. We weren't really sure why, as it was fairly tasty. Blanco tequila rested in Cabernet wine barrels. Codigo 1530 Double Barrel Reposado Rosa is a Reposado tequila, so aged up to a year in Cabernet barrels, then finished in Spanish sherry barrels. The results are amazing. Cooked agave, cherry and citrus are the key notes to enjoy here. The finish on this is clean and sweet from the sherry with a touch of white pepper. If you add a touch of lime to it, the citrus is amplified and is extremely tasty.