Valentine's Day… Whisk(e)y Wednesday… February EXPO!
In an effort to engage more of you with as much, or as little information as you want, we have decided to change our format around regarding how we present information to you each week. And most of it will be funneled through here on jjswine.com and the Whisk(e)y & Wine Guy Weekly Blog. Occasionally I may talk about things that most would consider irrelevant to your adult beverage needs, but that's what I do. For the most part, you will find a wealth of information on products, upcoming events, what's happening in JJ's Bar, JJ's Axes & Ales and The Boozy Bakery. Should be fun and informative. Please leave your comments at the bottom of each post to let me know your thoughts! Here we go!
February Product EXPO – TONIGHT!
We are bringing back our product expo in JJ's Event Room starting TODAY (2/1/2022)! We will be offering these the FIRST Tuesday of every month through May! The event will run from 5:00pm to 7:00pm in JJ's Event Room, giving you plenty of time to sneak over to JJ's Bar afterward for more fun and our full menu of food from The Boozy Bakery Kitchen! What are we featuring this week?
Table 1 – Jameson Orange, Bearface Whiskey, Glendalough Irish Gin & Glendalough Double Barrel Irish Whiskey
Table 2 – Noble Oak Double Oak Bourbon, Drumshanbo Gunpowder Citrus Gin
Table 3 – G.H. Mumm Champagne, Mumm Napa Rosé, Rosa Regale Red & White Brachetto, Intrinsic Red, Cabernet & Sauvignon Blanc
Table 4 – San Simeon Cabernet, San Simeon Stormwatch, San Simeon Sauvignon Blanc, Golden West Pinot Noir, Yealands Sauvignon Blanc, Bertani Amarone 2008
Table 5 – Trimbach Winery, Alsace France – Riesling, Pinot Blanc, Pinot Noir, Gewurtztraminer, Pinot Gris Reserve and Muscat Reserve – Side Note: I HIGHLY recommend you visit this table!
Table 6 – Bombay Bramble Gin, Grey Goose Essence Flavors, Teeling Irish Whiskey Small Batch, Federalist Cabernet & Chardonnay
Table 7 – Fantesca Pinot Noir, Eden Rift Valliant Pinot Noir, Eden Rift Valliant Chardonnay, Keever Inspirado Red Blend, Paul Launois Champagne (Monochrome & Composition)
Table 8 – Chemistry Pinot Noir, Kate Arnold Sauvignon Blanc, B Side Pinot Noir, Sean Minor Nicole Marie Red Blend
Valentine's Day Dinner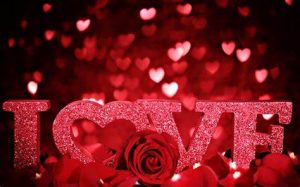 We have been teasing about this for a couple of weeks now, so I hope you have a reminder set to get this done! On Monday, February 14th, we will be having a special dinner here at JJ's to help you and your significant other celebrate Valentine's Day! The culinary team in The Boozy Bakery Kitchen has put together a pretty awesome little menu that I think you will enjoy. Our bartenders in JJ's Bar have also come up with some pretty cool cocktail features for this event as well! We will have FOUR seating times, allowing eight couples per seating (you can certainly have a larger group, just create multiple reservations and we will make accommodations.) The seatings are at 5:00pm, 5:30pm, 6:30pm and 7:00pm. You will be able to select your menu as you place your reservation, so we will be all prepared for a you and a very relaxes, enjoyable evening when you arrive! For more details, please visit the booking page at this link – Valentine's Day Dinner
Whisk(e)y Wednesday – Irish Whiskey & Birthdays
Our bartender, Dean, celebrates a birthday this week. So he wanted an Irish Whiskey flight. We will feature Red Spot 15-Year-Old, along with Glendalough Double Barrel, Glendalough Pot Still and Writer's Tears Double Oak. The price of the flight is $15 and with the purchase of the feature flight you will get FOUR entries into this week's bottle raffle. What's up for grabs?
Blue Spot Cask Strength 7-Year-Old Irish Whiskey
Jack Daniel's Single Barrel "Coy Hill"
Henry McKenna 10-Year-Old Single Barrel
Caribou Crossing Single Barrel Canadian
Should be fun! Also celebrating a birthday this week is the heart of JJ's Bar, Carrie! We were going to do something fun for her birthday (it was Sunday) but with a bit too much COVID floating around, we decided to wait for a more appropriate time to celebrate with Carrie. Being a gentleman, I will not share her age, but it was an important one, and very much worth recognizing. When you see here, please offer her your well wishes!
Spirits On Sale for JJ's VIP Members!
Wine On Sale for JJ's VIP Members!