Valentine's Day Week… Super Bowl Week… Bourbonland!
Greetings from Kentucky! I am in the land of brown liquid through tomorrow selecting barrels and seeing the sites. It's been a great trip so far, and I can't wait to share the newly selected/blended products coming back with us (in a couple months).
We are visiting a few places this week, but only doing two-barrel projects. We visited Woodford Reserve yesterday and did a Small Batch blend of two barrels. You will remember we did this once before and went over pretty well. This blend is delicious, and we made a new friend in Elizabeth McCall, Assistant Master Distiller at Woodford. Hoping to nurture that connection for a future project, so stay tuned!
Today we visited Old Forester Distillery for a tour and tasting. No barrel selection… but hopefully some barrels will get allocated soon! This afternoon we are running down to Bardstown to see the sites and then tomorrow we drive to Newport, KY (just South of Cincinatti) for a Single Barrel Selection of New Riff!
Been a great trip! Thanks to my think tank – Steve Hartman and Ryno BeLow from WoodGrain Brewing, and my old friend Toby Benson. We've had a great time and always learn something new!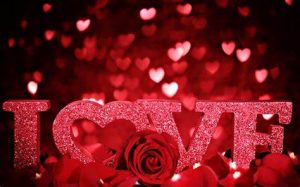 Valentine's Day Week – Valentine's Day is Monday, which means a lot of you may be celebrating this weekend! We have our Valentine's Day Dinner on Monday and TODAY is the last day to make reservations! We have a few spaces still open so don't wait till the last minute (fellas)! Click here to make your reservation and get more information! – Valentine's Day Dinner | JJ's Wine, Spirits & Cigars (jjswine.com) – If you are not looking for a night out, we still have some great ideas for your Valentine! Wine, whiskey, cigars… Gift Cards! Plenty of options!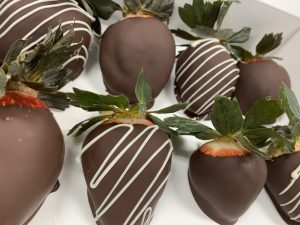 Chocolate Dipped Strawberries – The Boozy Bakery is once again offering Chocolate Dipped Strawberries (Boozy and Non-Boozy). We are currently offering a pre-sell on these through 2/9/2022, to be picked up AFTER 2/10/2022. You will pick your pickup day when you check out. Make sure you act fast; these will sell out fast! – The Boozy Bakery – Valentine Day Chocolate Dip Strawberries | JJ's Wine, Spirits & Cigars (jjswine.com)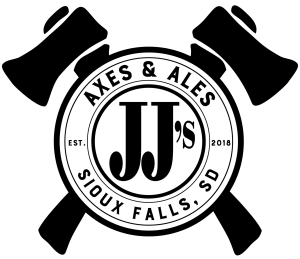 JJ's Axes & Ales Expansion – We have been teasing this for a while now, and to be truthful, we still have a few things left to accomplish. But our new expanded space is ready for guests, and I think you will enjoy what we have to offer! We have added a game room! Electronic dart boards, pool table (second coming in a week or so) and for all of you gamblers out there, video lottery! Stop in and check it out! We will be expanding hours to accommodate the needs of more folks, but until the space is 100% complete, we will still be limited hours. Check https://www.jjsaxes.com for more information and to book your axeperience!
Super Bowl Weekend – It's the final weekend of football! Is everybody ready for the big game? We have everything you need to stock your fridge, your bar and your belly! We will be open regular hours through the weekend. However, we will be closing early on Sunday at 4:00pm to get ready for our Valentine's Day event and watch the Super Bowl!
JJ's Bar Food Features & Whisk(e)y Wednesday – Clam Chowder is the soup this week and for the Seafood Feature we are bringing back the Shrimp Burgers (available Wednesday through Saturday or while supplies last.) No feature flight this week or bottle raffle, BUT you still get HALF PRICE whiskey flights and 30% off List Price on ALL spirits out the door! This includes all of our current single barrel offerings! We will have a special whisk(e)y Wednesday next week, so stay tuned!
Have a great week!