It's late on this Tuesday, April 12th, but I wanted to get some important information out to you before tomorrow, so that you don't miss out on some fun things going on here at JJ's! It's been a long day of event managing, so I am finally able to sit down at my computer to write this out. Shout out to EVERYONE who was at tonight's events. We provided beverages at tonight's Greater Sioux Falls Area Chamber of Commerce Mixer hosted by Knife River (formerly Concrete Materials). We also provided beverages for a social event for Capital Services at their new office at Dawley Farm. Both events went very well and were pretty well attended. Everyone that we spoke to was happy to see us there, and happy to be out and about with Spring in the air. It got a little dicey with weather, but it still felt good… and positive. Anyway… on to this week!
Joe's Birthday Bash for Whisk(e)y Wednesday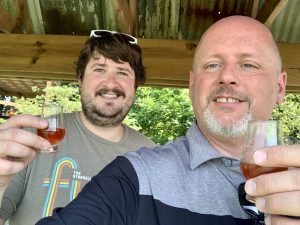 You all know Joe. Joe sits up front and is very attentive when you walk in the store. Always good for a bit of wisdom on beer and whiskey and always smiling. Today was Joe's birthday. Nobody likes to have a birthday on Tuesday, because, well it's Tuesday. So are celebrating Joe's birthday tomorrow… as it is Whisk(e)y Wednesday! The feature flight this week will be "Joe's Greatest Hits"…
Old Elk Single Barrel – JJ's 1st Edition – ACJN-LMB – Joe selected this barrel on a trip to Fort Collins last year.
Old Elk Single Barrel – JJ's 2nd Edition – This barrel was released quietly last Thursday, now it's time to grab it before it's gone!
Yellowstone Single Barrel – JJ's 1st Edition – Joe helped me pick this one out last July in Kentucky.
Knob Creek 12-Year-Old – Joe celebrated the purchase of his new house with this pour last year.
Pretty solid flight for $14. But there is more! We also have a bottle raffle… and in this bottle raffle are some pretty awesome bottles, that I am sure you will want to have in your collection…
Angel's Envy Cask Strength 2021 – $209.99 (WW VIP Price)
Jack Daniel's "Coy Hill" Single Barrel Whiskey – $73.49 (WW VIP Price)
Booker's "Tagalong Batch" 2021-02 – $83.99 (WW VIP Price)
Yellowstone Single Barrel – JJ's 1st Edition – $62.99 (WW VIP Price)
Buffalo Trace Single Barrel – JJ's 10th Edition – $26.99 (WW VIP Price) x 2
Total of SIX highly sought-after bottles here… should be fun! How do you get into the raffle? Be at JJ's Bar (overflow in JJ's Event Room) by 5:45pm! It's free to join in, BUT you get FOUR chances by purchasing the feature flight plus you can get TWO extra chances by purchasing a food item for a total of SIX chances in all! The wheel will start spinning at 6:15pm!
Keep in mind that not only do we have all of this going on, but it is still Whisk(e)y Wednesday, so ALL spirts are 30% off and it doesn't matter how much you buy! A great day to grab a special bottle to share with your family on Easter Sunday!
Easter Week and all the Goodness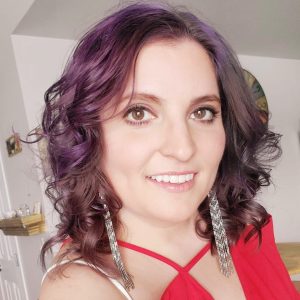 It's Easter Week! We are looking forward to seeing the convergence of friends and family this week and weekend! We are here for you in many ways to help pass the time and keep everyone "entertained". What do we have to offer? For starters, plenty of wine! Looking for the perfect wine for your Easter dinner? We have you covered. Look for Friday's email, or just stop in, to hear what my favorites are for this year's holiday! WE WILL BE CLOSED EASTER SUNDAY, so please be sure to stock up your goods before then!
How about axe throwing? This is a perfect way to spend some time with family, and we are ready to entertain you in our newly expanded space! Visit https://www.jjsaxes.com to make a reservation or call 605-275-AXES for more information! We are open from NOON to 10:00pm Tuesday through Saturday! We will be closed on Easter Sunday.
How about LIVE MUSIC! We have live music again this coming Thursday and Friday! Join us in JJ's Bar for some great drinks, awesome food and live music featuring the incomparable Elisabeth Hunstad! Speaking of awesome food, we have Lobster Rolls as our seafood feature! These will be featured all week until they are gone, so don't miss out!
That's it for today. That's it for tonight! Hopefully I didn't wake anyone with an email notification. I've been yelled at before, so maybe just turn on your DND and catch up in the morning! I hope you have a great week. I look forward to seeing you soon!
Tom