Good morning! 'Tis Wednesday, May 25th and we are starting a week of busy activity this week! Let me run it down for you… Today we have our official kick-off to the Levitt called "Back to the Lawn". It was supposed to be on the main stage at Levitt at the Falls, but Mother Nature is being a bit of tick, so we have moved the event to an indoor location. It will be nice to see all of our best sponsors and supporters, but we will have to wait one more week to see them, and all of you, back at the Levitt.
The rest of the week is filled with more grad parties, rehearsal dinners, retirements and a couple of weddings on Sunday. Just another week at JJ's! We will be celebrating a wedding in our parking lot this Sunday. JJ's Bar will be closed to the public, as per usual on Sundays, but the retail store will be open regular hours so you can get stocked up for the Memorial Day holiday. We will be CLOSED on Monday, May 30th, in observance of Memorial Day, then back to normal on Tuesday.
More Graduates to Mention
I neglected to give a shout out to two more graduates last week! Two of our employees at JJ's Axes & Ales also received their degrees from Augustana University on Saturday. Dominic Novak played football at Augie and received his bachelor's degree. He is off to Oklahoma to pursue a career in sales. Emily Fairbanks graduated from the nursing school and will be pursuing her nursing career with Sanford Health. She will be sticking around with us for a while as one of our part-time axeperts, so be sure to tell her hi and congrats when you see her!
Four-Roses-Palooza PLUS Whisk(e)y Wednesday!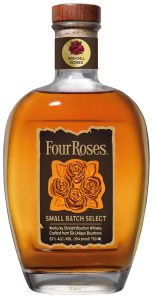 This has been fun, and once again, you love a good deal! Helps when the whiskey doesn't suck. But then, who doesn't love Four Roses bourbon? We know we do! We have been running some seriously crazy pricing on Four Roses that ends today! And there is NO LIMIT on any of this stuff! Who knows when we will see Small Batch Select again, so you may want to snag a few bottles, especially at this price…
Four Roses Bourbon 1.75 Liter Bottles – List Price $45.99/bottle – ON SALE $29.99/bottle
Four Roses Bourbon 1.0 Liter Bottles – List Price $41.49/bottle – ON SALE $26.99/bottle
Four Roses Bourbon 750ml Bottles – List Price $32.49/bottle – ON SALE $19.99/bottle
Four Roses Small Batch Select (Yes, that one) – List Price $79.99/bottle – ON SALE $49.99/bottle
Four Roses Small Batch – List Price $44.99/bottle – ON SALE $29.99/bottle
Four Roses Single Barrel – List Price $59.99/bottle – ON SALE $36.99/bottle
Why are we doing this? Because it's fun! And we love Four Roses bourbon! Hopefully soon another barrel selection will be headed our way. Cross fingers and keep buying Four Roses! We are ending this days-long event with a pretty special feature flight tonight. Here is what you will be tasting for $15/flight…
Four Roses Small Batch
Four Roses Single Barrel (Shelf – OBSV)
Four Roses Small Batch Select (Yes, that one)
Four Roses Single Barrel OESF – JJ's 1st Edition Single Barrel from 9/2017
This is a very special flight, but since we only have ONE bottle of the 1st Edition Single Barrel available to open, the number of flights available are very limited. So, I would suggest not waiting to decide if you are coming or not… We will also have a bottle raffle tonight, and we have some great selections for you to pick from if your name is called…
Elijah Craig 18-Year-Old Single Barrel – 2022 – List Price $179.99/bottle
Eagle Rare – List Price $54.99/bottle
Henry McKenna Single Barrel – List Price $54.99/bottle
Jacob's Pardon – Batch 2 – List Price $114.99/bottle
Sazerac Rye – List Price $44.99/bottle
Four Roses Single Barrel OESF – JJ's 1st Edition Single Barrel – List Price $199.99
So, maybe I lied a little. We do have TWO bottles of the FR-1st Edition Single Barrel, but we thought you might enjoy getting a chance to take a bottle home with you! How do you get in to the raffle? Be at JJ's by 5:45pm! You get one free entry just by being here. How do you improve your chances? Purchase this week's feature flight. You can get a total of four chances. Want more? Purchase a food item off our awesome menu! You can get TWO ore chances, for a total of SIX! Kaleb is featuring Smoked Chicken legs this week, along with a couple of other fun things that I don't have all of the details on. Check the Tito's Handmade Vodka table tents when you stop in!
Cocktails & Cars – JJ's this Summer!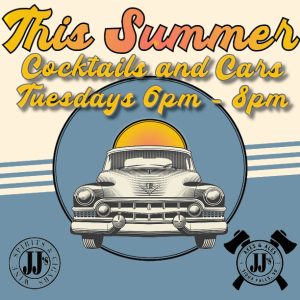 This Summer, we are going to be doing something a little different on Tuesdays. We are inviting ANYONE with a classic, custom or otherwise badass truck, car or motorcycle that you want to show off! We will be showcasing these vehicles EVERY Tuesday through the Summer, starting June 7th, from 6pm to 8pm in our North parking lot. We will expand to other parts of our lot as needed but stick with the North for now. What is going to be happening?
Walk around and check out the cars while enjoying a beverage from JJ's Bar! We will have drink and food specials to be had during each event.
Stop in and throw axes at JJ's Axes & Ales, or throw some darts, or shoot some pool!
Listen to LIVE music on JJ's patio from 6pm to 8pm.
We really want to make this a weekly destination event for car enthusiasts, cocktail enthusiasts and live music enthusiasts who are looking for something to do on an otherwise quiet Tuesday evening in the Summer!
Anybody who brings a vehicle down to participate in the show will receive a complimentary beverage. If that's not your thing, we will make sure you get something for taking the time to shine up your wheels and bring them down!
Dogs, yes. Kids, no.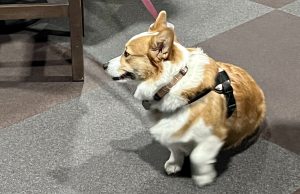 There has been a bit of conversation in the media lately about dogs in restaurants. It is certainly a growing trend, and we are happy to be part of that trend! Any four-legged fur-baby is welcome to join you while you hang out in JJ's Bar or on the patio! We only ask that they are behaved and remain on a leash. We also ask that you indulge yours truly and let me scritch their ears.
There has also been talk of late about kids in bars. We would love to be able to serve your youngsters, but if they are mobile, they are not allowed by law to be in our bar. The only time anyone under 21 (not confined to a baby carrier) is allowed in a bar is when that bar sells more food than booze. That is not the case with JJ's, so sorry, but dogs, yes but kiddos, no. If you are just dying for some brisket nachos and can't find a sitter, you can always order carryout at https://order.jjswine.com.
That's it for today! It is Memorial Day Weekend, so we plan on being busy getting folks loaded up for the holiday! But, if you need anything, you know how to get ahold of me and all of the important people at JJ's – FIRSTNAME@jjswine.com! Need to place an order, please email order@jjswine.com, and we will get it ready for you to pick up. Need to order food for carryout? Visit order.jjswine.com for our full food menu! Oh, and our kitchen is now open until 9:00pm Tuesday through Saturday!
Have a great week!
Tom