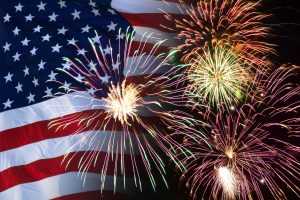 Happy July! It's July 1st and its 4th of July Weekend! Also known as the biggest extended party of the year! I am fairly certain we have everything we need, but if you can't find it, please let one of us know and we will make sure you are taken care of! It's a good time to remind you about our VIP Quantity Discounts…
All VIPs (it's free to sign up) get 20% off the List Price of all single bottle items in the store that are NOT on sale. That's beer, wine and spirits!
ALL VIPs get 30% off List Price when you purchase and SIX items in the same category – Beer, Wine or spirits!
This is by far the easiest and best discounting program in town, with guaranteed lowest prices on ALL items, and if not, we will match any advertised price in Sioux Falls!
Birthdays at JJ's
I was gone last week and neglected a couple of birthday shoutouts. Jean Slattery (aka Mrs. Wineguy and The Boozy Baker) had a birthday last Thursday, the 23rd while we were traveling back from Kentucky! If you see her, be sure to wish her happy birthday greetings!
Sevin Rattiger, new to JJ's and our extended family, turned 21 last Monday! Our own Ted "Egg Pie" Slattery turns 25 today! He's off this weekend to celebrate, but if you see him, be sure to wish him Happy Birthday! Also, stay tuned for a special single barrel bourbon coming to commemorate the occasion!
Single Barrel Bourbons in Stock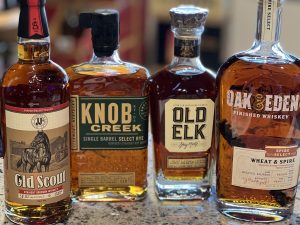 We have a lot of really good bottles available right now. Stop hunting for the things you can't find and grab the things that will blow your mind! Currently available, but won't last long…
Smooth Ambler "Old Scout" Single Barrel Bourbon – JJ's 1st Edition – VIP Price – $51.99/bottle (150 Allocation Points) – 117.0 Proof – Aged Six Years
Oak & Eden "Spire Select" Wheat & Spire – VIP Price – $49.99 (150 Allocation Points) – 116.0 Proof
Knob Creek Rye Single Barrel – JJ's 3rd Edition – VIP Price – $54.95/bottle (150 Allocation Points) – 115.0 Proof – Aged 5 Years
Old Elk Single Barrel Bourbon – JJ's 2nd Edition – VIP Price – $59.99/bottle (150 Allocation Points) – 120.3 Proof – Aged 6 Years
These whiskies are all excellent examples of the quality you would expect from our barrel selections. We have a whole bunch more coming in the next few months too, so be sure to snag these while you can!
Wagon Wheel and The JJ's Whisk(e)y & Wine Experience
Next Friday is Wagon Wheel with Headliner Jon Pardi! But before that is The JJ's Whisk(e)y & Wine Experience! We will be sampling over 70 different wines and whiskies from 5:00pm to 8:00pm! This is the second year of this event, and we are excited! We gave away a bunch of tickets on Wednesday with our Whisk(e)y Wednesday promotion and made a bunch of new friends! If you haven't gotten your tickets yet, please visit – https://pepperentertainment/wagonwheel
South Dakota's Laziest Race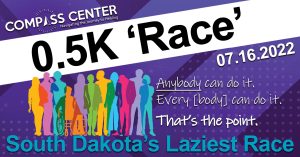 Mark your calendars for Saturday, July 16th at 10:00am! We are hosting South Dakota's Laziest Race in our parking lot. This is an annual fundraiser for my friends at The Compass Center featuring a .5K "Race" around our parking lot, stops along the way "JJ's Style" and finishing with drinks, food and LIVE music from Elisabeth Hunstad (2:00pm to 5:00pm) and Chris Sandvig (5:00pm to 8:00pm). Visit the Facebook Event Page for more information and purchase tickets. – https://fb.me/e/eQNqm94eN – If you can't make it, please consider a donation to The Compass Center. They do some pretty remarkable work in our community.
That's it for this week! Stop in and see us this weekend if you are around. Or stop out at the Levitt and see us there! Happy Hour at JJ's Bar at the Levitt starts at 6:00pm and runs until the music starts! Have a great holiday weekend! Let us know what we can do to make it that way!
Tom