Well last night was fun. The fact that most of us had no idea what a Derecho was until a few weeks ago, and to have two in that period is a little crazy! Made for a very quiet night here at JJ's last night. But today is Whisk(e)y Wednesday! And even though the weather is still looking a little sketchy, we are going to have some fun.
Whisk(e)y Wednesday – The Next 3.Old Fashioned
We need you to figure out what our next 3.Old Fashioned whiskey is! So, tonight, for the Whisk(e)y Wednesday Feature Flight we are preparing FOUR 3.Old Fashioneds for you! One ounce of each with an orange peel (sorry, no cherry… ever) for $25.00. This will be a BLIND tasting and you will rank your favorites 1 to 4 (1 being your favorite!) The whiskies that we are going to use are all of our current single barrels in stock… Old Elk #2, Smooth Ambler Old Scout JJ's Single Barrel #1, Knob Creek Bourbon #18, and Oak & Eden Wheat and Spire JJ's Batch. We will also be holding a little bottle raffle with a few items we think you might like… and one of them isn't event whiskey! What is up for grabs?
Blanton's Single Barrel Bourbon – 2 Bottles
Lagavulin 16-Year-Old Single Malt Scotch
Caribou Crossing Single Barrel – South Dakota Select
Colonel EH Taylor Single Barrel WITH a Colonel EH Taylor Wood Box
Buffalo Trace Bourbon
1792 Full Proof Single Barrel #9
This box that comes with the Colonel EH Taylor Single Barrel is pretty cool. They sell these things at the Buffalo Trace Gift Shop for about $100 each, and it can yours, if you select the Colonel EH Taylor Single Barrel when your name is drawn! How do you enter the raffle? Be here at JJ's by 5:45pm! You get ONE entry into the raffle just by being here! You will get a total of FOUR chances if you purchase the feature flight. You can get TWO more chances by purchasing a food item from our menu! Should be a fun night! And while you are here, don't forget to grab your favorite bottles. All spirits are 30% off for Whisk(e)y Wednesday!
WAGON WHEEL AND THE JJ'S WHISK(E)Y & WINE EXPERIENCE
This Friday is Wagon Wheel with Headliner Jon Pardi! But before that is The JJ's Whisk(e)y & Wine Experience! We will be sampling over 70 different wines and whiskies from 5:00pm to 8:00pm! This will be your first chance to taste the whiskies that bear the name of our Wagon Wheel Headliner as we are excited to pour Pardi Batch Spirits!
This is the second year of this event, and we are excited! We gave away a bunch of tickets on Wednesday with our Whisk(e)y Wednesday promotion and made a bunch of new friends! If you haven't gotten your tickets yet, please visit – https://pepperentertainment/wagonwheel
SOUTH DAKOTA'S LAZIEST RACE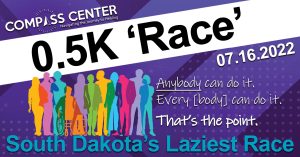 Mark your calendars for Saturday, July 16th at 10:00am! We are hosting South Dakota's Laziest Race in our parking lot. This is an annual fundraiser for my friends at The Compass Center featuring a .5K "Race" around our parking lot, stops along the way "JJ's Style" and finishing with drinks, food and LIVE music from Elisabeth Hunstad (2:00pm to 5:00pm) and Chris Sandvig (5:00pm to 8:00pm). Visit the Facebook Event Page for more information and purchase tickets. – https://fb.me/e/eQNqm94eN – If you can't make it, please consider a donation to The Compass Center. They do some pretty remarkable work in our community.
Innoskate at The Levitt
Coming up at Levitt this weekend is Innoskate! This is a three-day festival combining music and skateboarding. Should be a fun event. We will be setup in our usual spot at Levitt starting at 3:00pm on Friday and then 1:00pm on Saturday, and then serving straight through to the end of the concert for both nights! For more information on Innoskate, please visit Innoskate Sioux Falls – Levitt at the Falls (levittsiouxfalls.org)
That's it for today! Hoping the forecast for more storms isn't as crazy as it was yesterday. Either way, we will be here ready and willing to help in any way we can! Looking forward to seeing you!