Happy Friday! We are getting ready for another crazy weekend. But we also have a couple of other events coming up that you might want to know about. Ever heard of Silver Oak? Cocktails & Cars will be back on Tuesday next week with LIVE music, beer and food specials. Get your hot rods, classic, customized and cool looking rides down here by 6:00pm to show off! Two or Four wheels (I guess three in some cases) We will have the North lot blocked per usual!
Silver Oak Release Event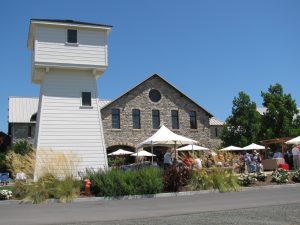 On Wednesday, August 10th, 2022 we will be releasing the 2018 Silver Oak Alexander Valley Cabernet! Every year the wine is released at the winery on the first weekend of August. And every year for the past few, we have been the official launch spot for the state of South Dakota the following week! Here is a link to the event on our website. See more information and purchase tickets – https://jjswine.com/store/6891199/ – I encourage you to purchase your spot soon as we will run out of space! Attendees will be the first to try the new vintage, and more importantly purchase!
Roy Estate Wine Tasting Event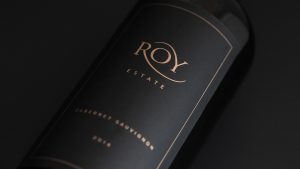 On Tuesday, July 26th, 2022 we will be hosting a little launch event for a new luxury winery in Sioux Falls. Roy Estate produces Grand Cry California Wines and we could not be more excited to add them to our offering of premium and super premium wines! For more information on this event and to purchase tickets, please visit https://jjswine.com/store/roy-estate/
SOUTH DAKOTA'S LAZIEST RACE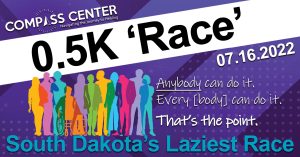 This weekend we are having a whole lot of fun in our parking lot. JJ's Bar will open early at 10:00am for Bloody Mary's and Mimosas. Can't think of a better way to start South Dakota's Laziest Race! An annual fundraiser for my friends at The Compass Center featuring a .5K "Race" around our parking lot, stops along the way "JJ's Style" and finishing with drinks, food and LIVE music from Elisabeth Hunstad (2:00pm to 5:00pm) and Chris Sandvig (5:00pm to 8:00pm). Visit the Facebook Event Page for more information and purchase tickets. – https://fb.me/e/eQNqm94eN – If you can't make it, please consider a donation to The Compass Center. They do some pretty remarkable work in our community.
Our friends from South Dakota Highland games will also be putting on a throwing demo in the lot behind us, so plenty of things to do on what looks to be a toasty Saturday!
Looking for beer this weekend? Joe has received Oktoberfest! Yes… Oktoberfest. We also have a pretty good supply of Drekker left from last weeks release. A very large selection of Covert Artisan Ales bottles and cans. Leading the alcohol free life? We have a fresh supply of Athletic Beers available!
That's it for this week! Hope to see you around this weekend. We will be at Levitt again tonight and tomorrow, plus all of the fun things going on here at JJ's! Have a great weekend!
Tom