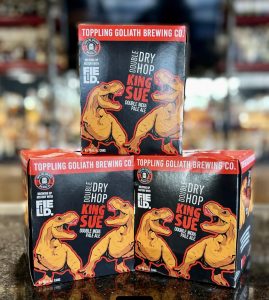 Happy Friday! Today is Friday, July 22nd, and it's looking to be a lovely weekend! We have a full schedule of events this weekend, complete with two more Levitt concerts! Last night's show was a lot of fun with Terrance Simien and the Zydeco Experience! If you missed it, you missed out! We are bringing some extremely talented musicians to our little community of Sioux Falls, and the concerts are all free!
Breakfast for Lunch
Kaleb continues to push his culinary skills by creating some really fun food features, along with our regular menu. This week he is trying his hand at breakfast. But, since we don't open until noon, we will call it breakfast for lunch! Poached Eggs Benedict is one of our featured foods this week, but is only available from noon until 3:00pm today and tomorrow. We sampled it yesterday, and it was delicious! Perfect with a JJ's Bloody Mary or Mimosa! Both are $6 when we open until 3:00pm!
Also this week, we are still making our Beef Tacodillas – Two cheddar cheese quesadillas folded to hold a bed of honey lime coleslaw and marinated beef. Then drizzled with jalapeno lime crème. We are also featuring a Peppered Brisket Sandwich – Roasted red peppers and caramelized onions, thick sliced peppered and smoked brisket on toasted Breadico bread with a Dijonnaise. Wash all of this down with a tasty Double Dry Hopped King Sue IPA from Toppling Goliath Brewing. It just arrived today!
Need dessert? The Boozy Bakery has delicious morsels for you to take home, or enjoy right here in JJ's Bar. Have a look at The Boozy Bakery™ | JJ's Wine, Spirits & Cigars (jjswine.com) to see what is available this week!
Silver Oak Release Event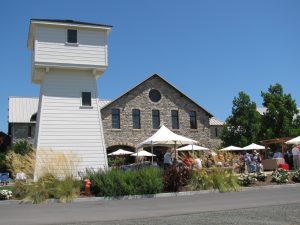 On Wednesday, August 10th, 2022 we will be releasing the 2018 Silver Oak Alexander Valley Cabernet! Every year the wine is released at the winery on the first weekend of August. And every year for the past few, we have been the official launch spot for the state of South Dakota the following week! Here is a link to the event on our website. See more information and purchase tickets – https://jjswine.com/store/6891199/ – I encourage you to purchase your spot soon as we will run out of space! Attendees will be the first to try the new vintage, and more importantly purchase!
Update, this event is filling up fast! I would recommend purchasing a ticket ASAP!
New Collector Whiskey Bottles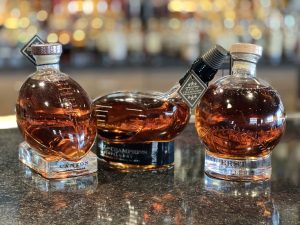 Did you happen to miss getting your sports enthusiast a cool gift for Father's Day? Mother's Day? Maybe a missed birthday? We have some cool items that just showed up that may fill the void. Or maybe you're planning ahead and want to get some early Christmas shopping done!
These bottles come from the Cooperstown Distillery in Cooperstown, NY. There are three different decanters, all holding the same quality bourbon. But that's not the important thing. We have three different sports to choose from… Golf, Football and Baseball. This was a limited time offering, so they probably will not last very long. Stop in and check them out!
National Tequila Day
National Tequila Day is Sunday! Bummer, we are closed on Sundays. But, we will be celebrating on Saturday with HALF PRICE tequila flights and $8 Codigo Margaritas! Celebrate the native spirit of Mexico and try some fun stuff!
That's it for this week! Stop in and see us. I hope you have an amazing weekend! Let us know what we can to help make it that way!