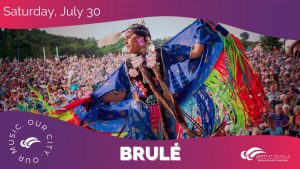 Today is Friday, July 29th! Who else thinks July just started like last week??? Wow this month has flown by, and I don't think it is going to slow down any time soon! We have a lot going on the next few weeks and months and cannot wait to get after it! And it all starts at the Levitt this weekend with Brule!
Brule at The Levitt
In 2019, which was our first season of Levitt concerts, Brule was the highest attended show of the season! People came from all over, and from all walks of life to see the combination of native and contemporary music, dance and culture in an emotional and powerful performance. The photo you see here was taken at that show, and I happen to have the original print hanging above me in my office, which I won at an event last season. (Truth be told, I comped the bar for the event to get my hands on the print. My friends at Levitt were happy to oblige.) We are really looking forward to this, and I think the weather is looking fairly amenable! We hope to see you there!
JJ's Bar at The Levitt opens at 6:00pm. The Lloyd Lawn at The Levitt opens officially at 6:30pm. There is an opening act featuring the music of P. Skunk. They will go on around 7:00pm.
Silver Oak Release Event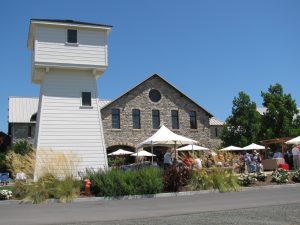 On Wednesday, August 10th, 2022 we will be releasing the 2018 Silver Oak Alexander Valley Cabernet! Every year the wine is released at the winery on the first weekend of August. And every year for the past few, we have been the official launch spot for the state of South Dakota the following week! Here is a link to the event on our website. See more information and purchase tickets – https://jjswine.com/store/6891199/ – I encourage you to purchase your spot soon as we will run out of space! Attendees will be the first to try the new vintage, and more importantly purchase!
Update, this event is filling up fast! I would recommend purchasing a ticket ASAP!
New Collector Whiskey Bottles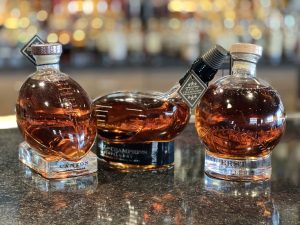 Did you happen to miss getting your sports enthusiast a cool gift for Father's Day? Mother's Day? Maybe a missed birthday? We have some cool items that just showed up that may fill the void. Or maybe you're planning ahead and want to get some early Christmas shopping done!
These bottles come from the Cooperstown Distillery in Cooperstown, NY. There are three different decanters, all holding high quality whiskey. But that's not the important thing. We have three different sports to choose from… Golf, Football and Baseball. This was a limited time offering, so they probably will not last very long. Stop in and check them out!
Breakfast for Lunch
Last week, Kaleb tried his hand at breakfast (for lunch) and it went over quite well! We will be offering Kaleb's version of Eggs Benedict again this week from NOON until 3:00pm Friday & Saturday! Along with our regular full menu. On Saturday, we will once again be offering $6 Bloody Mary's and Mimosas as well from NOON until 3:00pm.
That's it for today! Stay glued to next week's emails and socials for more fun event announcements! We have a fun one coming up on August 23rd that you will NOT want to miss, so circle it on your calendar!
Have a great weekend!