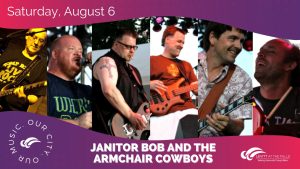 This is a weekend we have had circled on our calendar since the release of the Levitt schedule back in May! Last night we had Nate Botsford singing some oldies and some original music as part of the Country series and he really put on a show. The group originally scheduled tonight is from Georgia. They call themselves Chapel Heart. You may know who they are if you watch America's Got Talent as they are progressing through the show. Unfortunately, because they are progressing through the show, they had to cancel tonight's performance! But fear not, Nancy and team at Levitt have found a backup band, and they will not disappoint! The band is "Bonne" featuring vocalist Bonne Finken and she is a powerhouse!
Then… tomorrow night is Janitor Bob and the Armchair Cowboys. If you follow me on Facebook you are probably a little tired of me talking about this, but for that I offer no apologies. I have been giddy excited about seeing these guys play again as I have not seen them together since before the Pomp Room closed in 1998. I honestly can't remember when the last time was that I saw the guys play together, but it has been a very long time.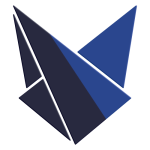 So… if you believe in a higher power, please ask for some assistance in keeping the impending forecast at bay. Thunderstorms and rain are on tap for tomorrow, we are just hoping there is enough of a break for the guys to give a good show! We have added a couple of new items to our product line-up. One is Hop Hop IPA from Lupulin Brewing, a batch made right here in their Sioux Falls facility. And, for you nostalgia seekers, our friends at Covert Artisan Ales and Cellars have developed a hard seltzer in their "Feint" series that tastes just like a beverage that we all knew and loved back in the day, especially when sucking on Jolly Ranchers. "AMIZing" Hard Seltzer will be on tap, and we will have plenty of Jolly Ranchers to share as well! We are also bringing back The Boozy Bakery house-made snack mix to JJ's Bar at the Levitt! We brought some out last week for the Sock's in the Fryin Pan concert, and they were gone in an hour!
We are opening JJ's Bar at the Levitt on Saturday a little earlier so you might have an opportunity to get primed up for the JB show. Happy Hour at the Levitt will start at 5:30pm, so come out with your lawn chairs and claim your spot! Then after the show…
Post J-Bob Parking Lot Party
After the Levitt concert on Saturday, we will be hosting a parking lot party here at JJ's! We will have DJ music playing the best of the 80's & 90's plus late night eats from Black Iron Waffles! We can't keep our kitchen open because our chef, Kaleb, will be the DJ! For those who don't know, in his spare time, Kaleb DJs for Pinnacle Productions. This will be a lot of fun, and a great time to catch up with old friends and reminisce about old days when we used to party in this very spot, when there was nothing here. Party will start at 10:00pm and we will go till Midnight(ish). Check out the event page on Facebook – https://fb.me/e/3FMgV0GZd – and let us know you are coming so we can plan accordingly!
Food Features in JJ's Bar plus Lunch?
We are now serving a limited lunch menu Tuesday through Thursday from Noon until 3:00pm. Chicken Salad Croissant Sandwich, a couple of our dips and our pizzas are now available up until 3:00pm. Then we start our full menu! Friday & Saturday we are still offering our full menu starting at noon, plus Kaleb is continuing with offering his Eggs Benedict as a "Breakfast for Lunch" feature, but just on Friday and Saturday! Starting tomorrow (Wednesday), we will have a Bahn Mi Sandwich and a Pulled Pork Sandwich for our featured food items!! See our full menu or order carryout (during regular kitchen ours) at https://order.jjswine.com. Jean also made a fresh batch of guacamole this week for you to take home. Or grab one and ask for some chips here in JJ's Bar. The stuff is soooo good.
State "A" Amateur Baseball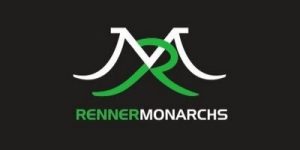 Not something you typically see me talk about here, but our JJ's family has a little vested interest in this weekend's (and next) State A Amateur Baseball Tourney in Aberdeen. The Renner Monarchs are the odds-on favorite to win the state tourney this year, which will move to Mitchell for the final round next week. We have three of JJ's finest playing for the Renner Monarchs this year, so we thought we would send them a little positive energy going in to the first round of games this weekend!
Jett Olszewski (Augie), Garrett Piekert (USF) and Taylor Mayfield (USF) have all recently joined our team here at JJ's in different roles. We wish them luck this weekend, and next. If they happen to make it to Sunday in Mitchell for the Championship, we are planning a road trip of their co-workers to cheer them on! If you stop into JJ's next week, look for "The Monarch 3" on our cocktail list!
Silver Oak Release Event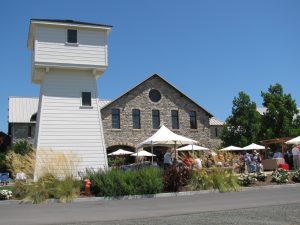 On Wednesday, August 10th, 2022 we will be releasing the 2018 Silver Oak Alexander Valley Cabernet! Every year the wine is released at the winery on the first weekend of August. And every year for the past few, we have been the official launch spot for the state of South Dakota the following week! Here is a link to the event on our website. See more information and purchase tickets – https://jjswine.com/store/6891199/ – I encourage you to purchase your spot soon as we will run out of space! Attendees will be the first to try the new vintage, and more importantly purchase!
Update, this event is filling up fast! I would recommend purchasing a ticket ASAP!
That's it for today and this week! Our friend Jodi Schwann did a little piece on our Top 20 placement in Beverage Dynamics. Check it out at this link – Trip to the top: What it takes to rank among the nation's top adult-beverage retailers – SiouxFalls.Business
Have a great weekend! Let us know what we can do to make it that way!