Good morning and Happy Thursday! Looking through my social media feeds, I see that today is the first day of school for a lot of you with school aged kids. Congrats for making it through the summer and best wishes on the upcoming year.
The new school year brings a sense of normalcy to some of you. A degree of chaos for a lot of you. A bit of anxiety, and a bit excitement. We are empty nesters, so we can't empathize with the chaos, anxiety or normalcy. Everything is crazy in our world. We are just happy to have gotten our kids to a good place in life before it went completely nuts four years ago.
As I mentioned on Tuesday, we are here for you. A place for escape, quiet conversation, a tasty drink and a bite to eat. If you need a little more anxiety relief, I highly recommend JJ's Axes & Ales. Perfect for all ages, and a great way to create some awesome memories with friends and family.
What's Going on at JJ's?
This is a sort of a rhetorical question, but also the title of our new Facebook Group! What's Going on at JJ's is a private group that we will be building a community of JJ's fans in an effort to communicate with you a little more consistently on Facebook. The link to join the group is here – https://www.facebook.com/groups/1021080385357821/ – You will be asked a couple of super easy questions, and then welcomed with open arms! So, what is going on at JJ's this weekend?
Thursday – Thursdays have been interesting nights in JJ's Bar. It has kind of turned into a "date night" for a lot of people, with quite a few of you coming in to dine and enjoy a quiet evening on the patio. The weather might be a little less than awesome for patio weather tonight, but it will be perfect for having our garage doors open and enjoying some fresh air! Kaleb has ribs on the smoker that he is finishing with a Honey BBQ sauce and serving with Sweet Potato Pops and garlic aioli for dipping. The Boozy Bakery is also loaded up for your sweet tooth with all of the yummy goodness. Check out The Boozy Bakery™ | JJ's Wine, Spirits & Cigars (jjswine.com) to see what's available!
Friday – JJ's Bar opens at NOON for lunch or late breakfast. Kaleb's "Breakfast for Lunch" feature this week is Brisket Hash and Eggs again. Really heart and tummy warming tastiness. While here, try one of our Summer Version 2 cocktails. The team put together some really tasty concoctions to finish out the warm weather season. These will be available through mid-September! It's also Fresh Beer Friday, so ALL of our single cans, bottles and growler fills are 30% off List Price! Joe just tapped a keg of Double Dry Hopped King Sue from Toppling Goliath. We don't expect this to last very long! See our full list of Draft Beers to Go (or stay) this link, then follow us on UNTAPPD for updates! – Draft Beer To Go – Or Stay! | JJ's Wine, Spirits & Cigars (jjswine.com)
ALSO FRIDAY – SINGLE BARREL RELEASE – This is a BIG deal as it is the FIRST Codigo 1530 Tequila Single Barrel in the market! We will be releasing, at NOON (and with samples), our first Codigo 1530 Anejo Tequila Single Barrel. This is a very unique opportunity to get your hands on a true JJ's 1st Edition, and we couldn't be more excited! The List Price for this bottle is $174.99/bottle, but we will be offering this bottling for $122.49/bottle (30% off List Price) through the weekend and on every Whisk(e)y Wednesday until it is gone! This single barrel will be worth 250 points on the Allocation List, and NOW is the time to start propping up your position for the Fall whiskey releases!
Saturday – Hooray for the weekend! Looks like it's going to be a beautiful Saturday! So, we will definitely have some patio weather, good times, good drinks and great food. As always, if you are looking to spend the day at home, we can get you out the door with your goods super quick. And if you need a bite to eat, you can order carryout at  JJ's Bar Food – Online Ordering (jjswine.com) – Or grab a Charcuterie box from our Grab-N-Go case. We have Bento, Small & Medium boxes, serving 1 to up to 8 people! If you want to reserve, or special order a Charcuterie Box, please email theboozybakery@jjswine.com – We require at LEAST 72 hours advanced notice.
Lots of fun stuff, but nothing too exciting, which is OK, as the last few weeks have been a little crazy. That being said, if you need your music fix, there is always Levitt at the Falls… We will get back to LIVE music in JJ's Bar Mid-September, so keep your eyes peeled!
Levitt Week 12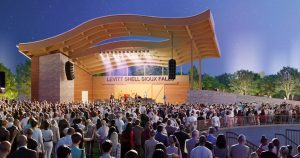 We are winding down our 2022 Levitt season with only twelve shows left for the year! Hard to believe we have made it through the first 34 shows (adult beverage, Levitt team has tallied 38 in total). We are looking forward to an interesting variety of music this weekend. I have listened to demos from all three of these groups, and they are sure to be quite entertaining!
Thursday – Tonight is Sophia Beatty – https://fb.me/e/2EfTm99xB – Based in the Black Hills of South Dakota, 25-year-old singer and songwriter Sophia Beatty sings with passion and heart that can be truly felt. From Whitney Houston to Ella Fitzgerald, she is known for her ability to sing classic jazz and soul music that moves people to tears or gets them up and dancing.
Friday – The music of Kuinka – https://fb.me/e/29j1cvwM0 – Described by NPR Music as joyous folk pop, Kuinka "laces modern folk and Americana with an electronic jolt, waltzing along the grooved edges of dream-pop, synth-pop, and Brooklyn's mid-aughts guitar-rock revival" (Vanyaland).
Saturday – The Lemon Bucket Orchestra – https://fb.me/e/225jTqxYS – A guerilla-punk-Balkan-brass band massive like no other. They trace their genesis back to the streets of Toronto, Canada, where an original quartet of busking troubadours quickly amassed a battalion of like-minded musical travelers and the dozen strong Orkestra was born.
JJ's Bar opens for Happy Hour at the Levitt at 6:00pm before every concert! I know, they say the lawn doesn't open until 6:30, but don't pay attention to that and come out and see us and the fun food trucks before the majority of the crowd shows up! We have the largest array of beverage options you will ever find in this type of setting (that is not an exaggeration) and a happy staff ready and willing to get you served and back to your spot on the lawn ASAP!
Know before you go… JJ's Bar at the Levitt Beverage Menu | JJ's Wine, Spirits & Cigars (jjswine.com) – This link is to our live Levitt menu. All of our beverage options and prices are on here, so you know what to expect when you get to our bar!

Sioux Fall's Local Best
For the Second year in a row, YOU have named us here at JJ's your favorite place to shop for adult beverages! Many thanks to those who voted for us, and even more so for your continued support of our little Mom & Pop shop in south Sioux Falls! See the results here at – The 5 best Beer, Wine & Spirits in Sioux Falls ♥ The Local Best
That's it for this week! Watch the social media channels through the weekend to see what else might pop up at JJ's this weekend! All of the links are below…
Have a great weekend!