Cocktails for a Cause 2022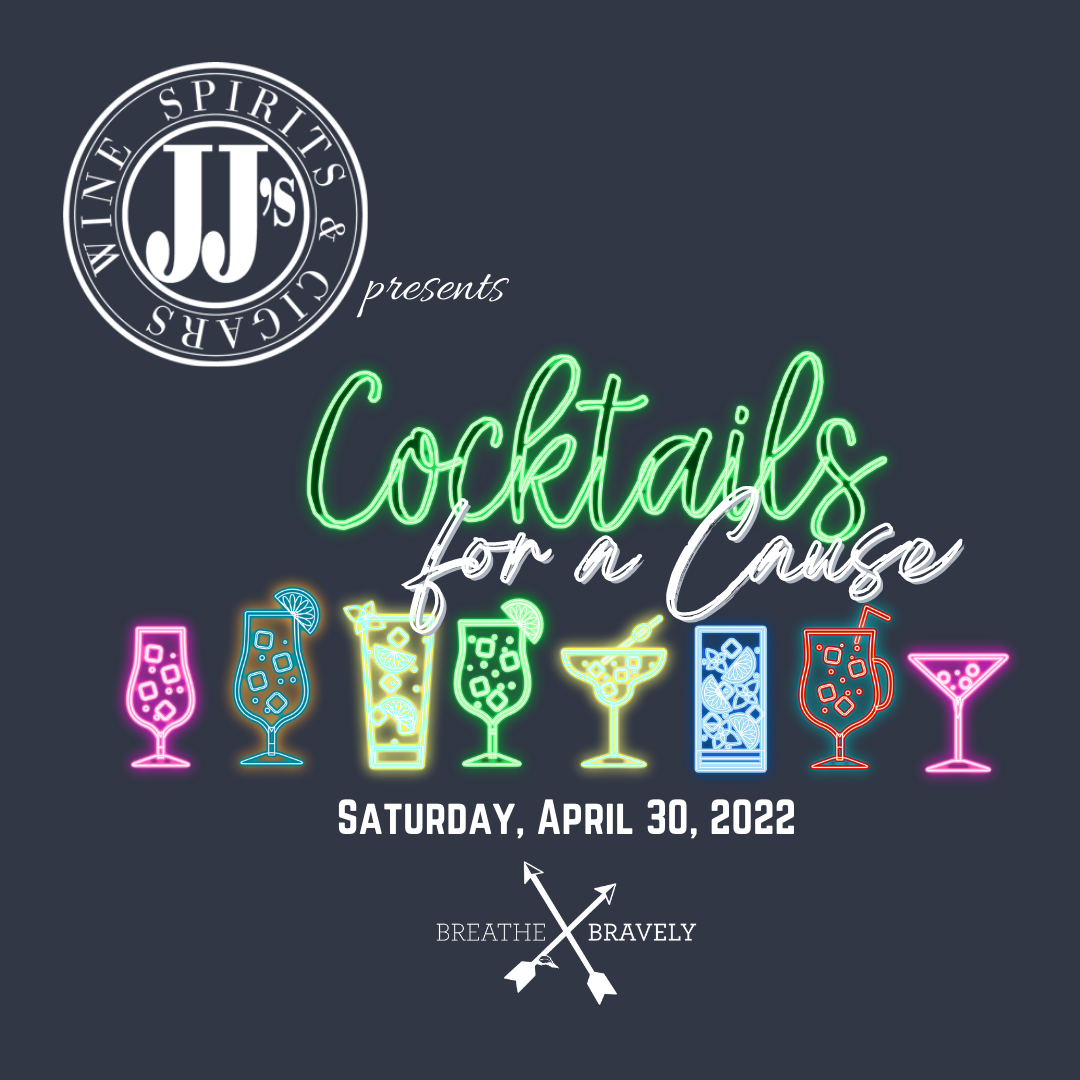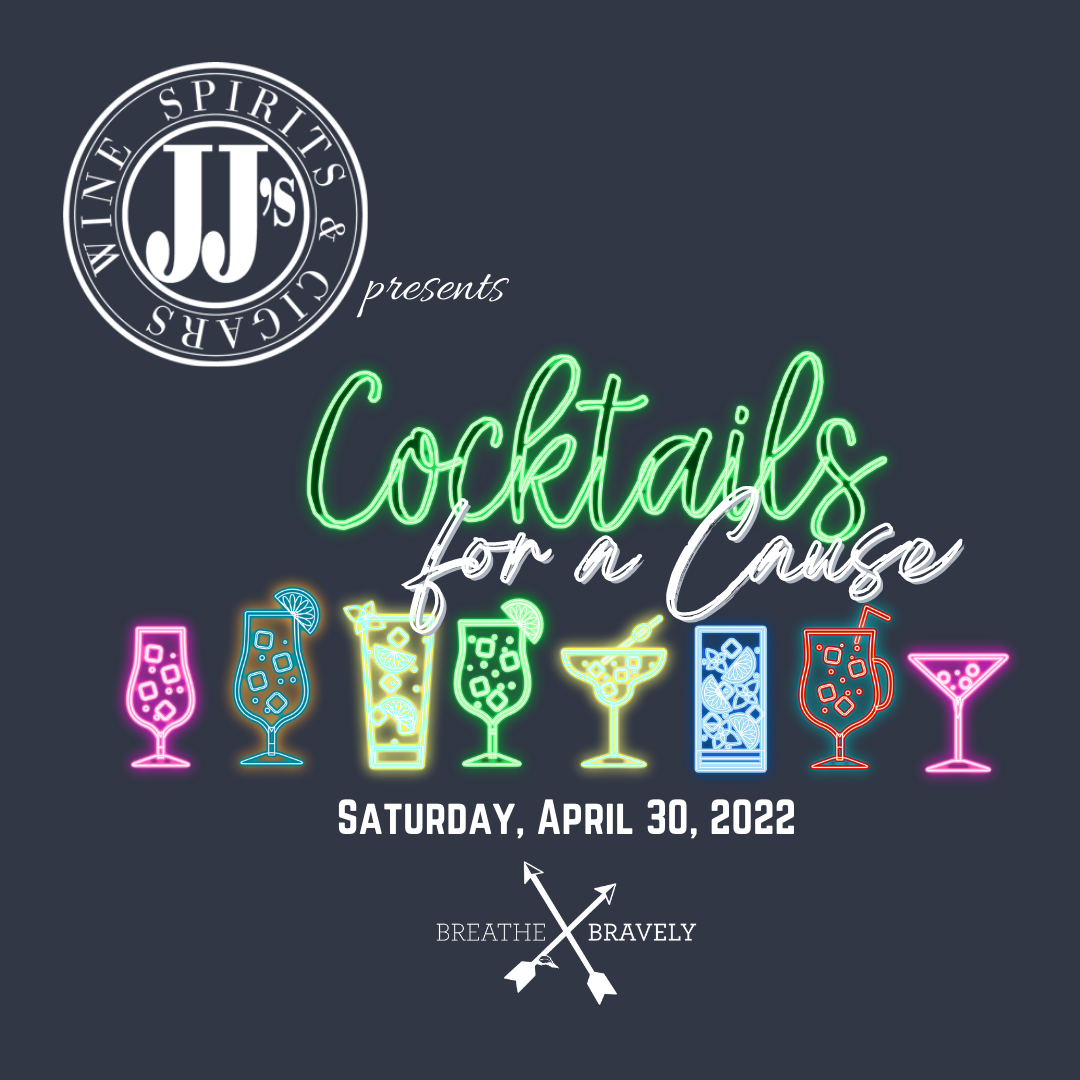 A one-time price of
$200.00
will be added to your order.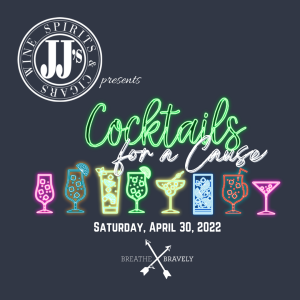 Welcome to the 2022 Cocktails for a Cause Event Page! We are excited to once again be partnering with our friends at Breathe Bravely for this event! Raising Awareness, and a little cash, to aid people affected by Cystic Fibrosis. We have a great event in store for you on April 30th, 2022. And, just like last year, you will be able to do it from the comfort of your own home!
A ticket to the event is $200.00 per couple. With that, you will get a cocktail kit for making THREE craft cocktails, guided by our craft cocktail experts here at JJ's, as well as a few special guests! You will also get a Charcuterie and Dessert Box from The Boozy Bakery here at JJ's with your choice of Boozy or Non-Boozy Desserts!
ALL ORDERS MUST BE PLACED BY SUNDAY, APRIL 10th  
We also have a couple off add-ons to enhance your experience...
BAR TOOL KIT - If you need the tools to make your drinks, you can add that on. We supplied these items last year, but the feedback we received from folks indicated that they didn't need them, so you are getting an option to add! The kit will include a mixing glass, bar shaker, jigger pourer and a serving spoon.
FULL BOTTLES - Add this option on if you want us to pack you full bottles of the items being used for the drinks! Instead of us portioning your drinks for you, you may use this option to get full bottles and larger portions of cocktail ingredients.
NO COCKTAIL KIT - If you don't want the cocktail kit, because you opted for full bottles, select this option, and we will adjust the price accordingly. You may also choose this option if you just want to join in, but are not interested in making drinks.
NO CHARCUTERIE BOX - Making your own food for the event? Great! Add this option and we will discount your ticket price accordingly. Don't worry, we won't be offended!
NO DESSERT BOX - Same goes for dessert. If you don't want any, just pick this option and it will deduct your ticket!
If you are in a different market, unfortunately we cannot ship these items to you, so please select all of the NO items in the options. Once we receive your payment you will be provided with a grocery list of things you need to acquire to participate. Or you can just watch and engage and know you are supporting an awesome cause!