1st Annual Single Barrel Spirits Festival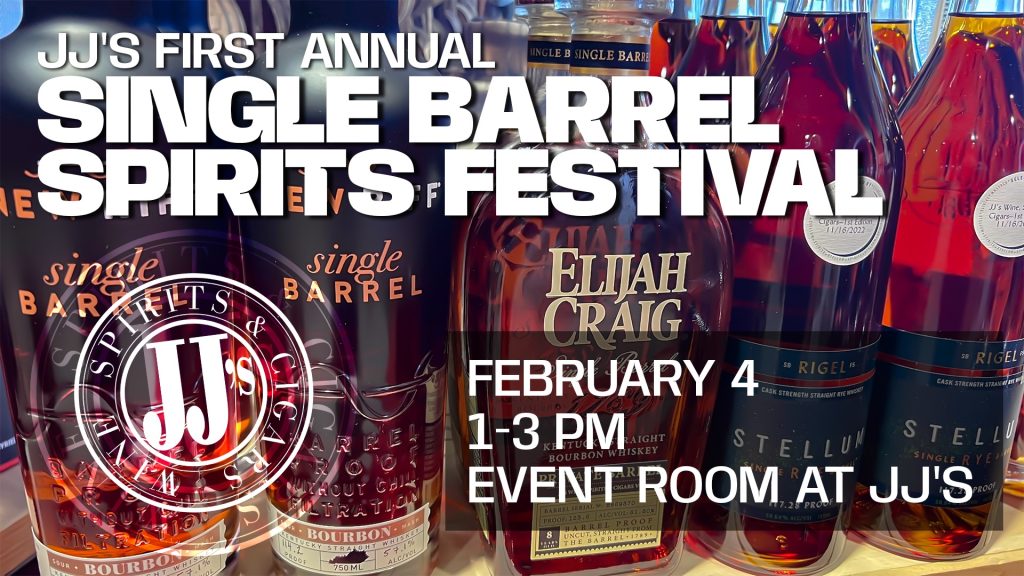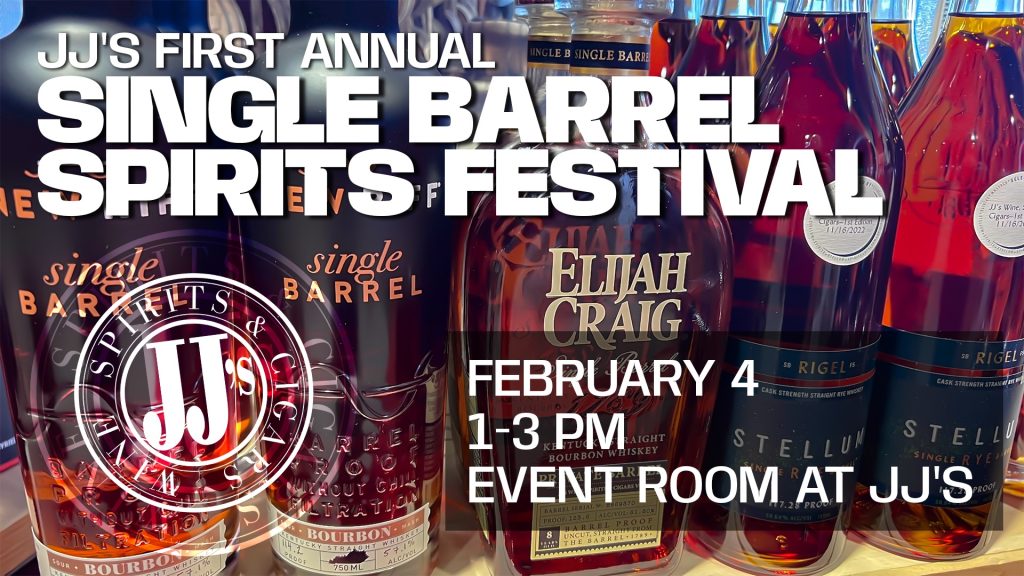 A one-time price of
$15.00
will be added to your order.
Maximum purchase amount of 4 is allowed
We are having a party this coming Saturday! We have a very wide array of Single Barrel Spirits in stock right now, so we thought it would be fun to open them all up for sampling! Plus, we will have special pricing (better than Whisk(e)y Wednesday discounts) available on all current releases. We will also have a few library labels available for purchase as well! First come, first served.
This is sure to be a fun afternoon! Event runs from 1:00pm-3:00pm in The Event Room at JJ's. Doors will open at 1:00pm. Raffle will commence at 3:00pm when the doors close for the sampling. If you purchase a ticket online, it's $15 (Plus tax). With that, you will get your choice of FIVE samples. You may purchase an additional punch card for $10, for an additional five samples. If you choose to roll the dice and wait till Saturday, the ticket price will be $20 (plus tax) to get in the door of The Event Room, if we have room.
We will also be holding a special bottle raffle! On this raffle will be some really fun whiskies that will want to get your hands on! Just like all of our raffles, you get one free entry. But you can get an extra entry by purchasing a ticket to the Single Barrel Spirits Festival! You can get one more extra entry by purchasing a second punch card! Purchase a food item in JJ's Bar and you will get another entry! A total of four entries on the raffle! What's on the raffle? Yet to be determined, but it will be a good one... there will be at least EIGHT bottles, maybe more depending on what allocated items show up this week!
You will receive an email confirmation of your ticket purchase as long as you provided an accurate email address when you registered for a JJ's Online account. If you do not get an email confirmation, you did not get a ticket. Be sure to check your SPAM and PROMOTIONS folders.