Bruichladdich Port Charlotte Heavily Peated Single Malt Islay Barley 2013
"Tom seriously put a heavily peated Scotch on the 2022 Spirited Holiday Countdown Calendar." That is what you are saying right now. If you know, you know. I am not the biggest fan of peated Scotch. But I can appreciate the way these products are artfully crafted. Particularly these vintage offerings from Bruichladdich after learning more about the who, the what and the when.
Earlier this year we watched a movie together in JJ's Event Room. The movie is called "The Water of Life – A Whisky Film". It was released in small markets later in the year, but we were able to secure a private screening from the producers so that we might share with some of you back in January. This was planned around the annual Robert Burns Festival, held annually at the end of January to celebrate the life and work of world-renowned poet, Robert Burns… and Scottish Whisky.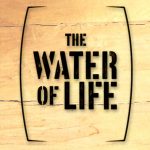 The movie centers around the revival and subsequent success of the Bruichladdich Distillery on the island of Islay. We tasted this whisky during the movie screening and it kind of gave me a whole different perspective on how to appreciate these pea monsters, even though I don't drink them very much. As I constantly preach, it's about the journey.
What's in a name. Bruichladdich is the distillery that makes this whisky. Heavily peated means the barley malt was over-smoked during the drying process to infuse more smoke into the mash. Islay Single Malt means that the entirety of the malt in this bottle came from one singular distillery, the aforementioned Bruichladdich. Furthermore, Islay Barley 2013 means that all of the barley malt that went into this offering was grown on the island of Islay in 2012, ahead of the 2013 vintage. Pretty cool that literally everything (except maybe the bottle) that went into this whisky came from that tiny island off the coast of Scotland. I think I need to go there…
Name: Bruichladdich Port Charlotte Heavily Peated Single Malt Islay Barley 2013
Country of Origin/Locale: Islay, Scotland GB
Proof: 100.0
Glass: Glencairn
Temperature: Room
Cocktail Options: No
Available: JJ's Bar, yes. Retail, yes. But be prepared for it to be gone before Christmas.
Price: List Price – $99.99 JJ's VIP Price – $79.99
Tom's Tasting Notes: Ok, so here we go. Tom's Tasting notes on a heavily peated Scotch… This whisky was only aged eight years, so the heavily peated component really shows its muscle on the nose. Hard to get passed it until it sits in the glass for a hot minute. After settling, the nose shows dried fruit, cardamom and honey notes. On the palate, again after sitting for a hot minute and acclimating your palate, I get stewed fruit, honey, burnt toffee and a lingering, peated finish. Again, I won't ever drink this for enjoyment. But watch the movie "The Water of Life – A Whisky Film" with a dram in your hand. It's like you are there.