Professional Beverage Service for any Occasion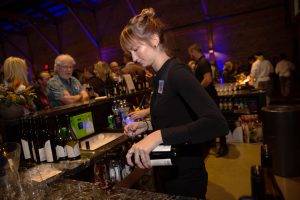 JJ's Event Services provides everything you need to host a successful event, if there are adult beverages involved… We call it the "Kitchen Sink" treatment… meaning we bring everything but… We provide all of your glassware, all of your NA beverages, all of your cocktail mixers, garnishes, cut fruit, etc. We can even provide frozen cocktails and premium mixed drinks. We are a fully licensed adult beverage service operation, so bringing our show on the road is not a problem. For more information about our Professional Beverage Service, please send us an email with the form below!
Did You Say You Need a Place to Throw a Party?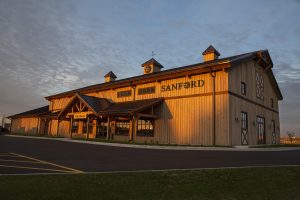 We have a few things for you to consider when it comes to where to have your event. Size being the biggest factor.
Small to medium-sized events we can host right here at JJ's Wine, Spirits & Cigars! We have a private event room that can accommodate as many as 72 seated and up to 80-100 if we can mix it up a little with seating and standing. We offer all of your tables, chairs and linens, as well as a variety of beverage service packages. We also offer the best dessert service in town, with The Boozy Bakery at JJ's! Current COVID-19 restrictions limit our capacity to 36 in The Event Room.
Want to rent The Bar at JJ's for a private event? How about JJ's Axes & Ales? Both of these venues are also available for a unique event experience. The Bar can hold up to 80 people (more when the weather is nice… Have you seen our patio?), and JJ's Axes & Ales can hold up to 80 for a private function.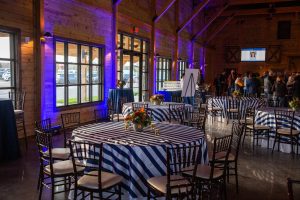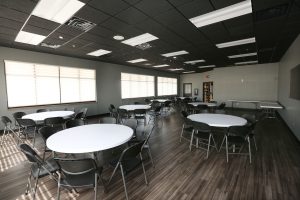 Need More space than that? We are the exclusive provider of Beverage Service at the Sanford Event Barn on North Sioux Falls on the Sanford Center Campus. This beautiful facility can seat from 150-300 people, and if we mix a little standing room along with limited seating, we can accommodate up to 600! The amenities in this facility are fantastic! Tables and chairs are included* along with the use of a very large prep kitchen, service bars for adult beverage, 5 Large screen displays and 1 large drop down screen for presentations, movies and photo montages. To view this venue and discuss pricing and availability, please email julie.colelman@sanfordhealth.org
All of our event venues offer you great flexibility with respect to food and beverage. You can hire whomever you want to cater your event**. You can offer your guests a variety of different beverages. With our full service liquor license, we can, once again, bring everything but the kitchen sink, including the license!***
**Any licensed caterer is welcome to use our facilities to cater your event. Rules for Outside Catering will be strictly enforced. Dessert offerings for The Event Room at JJ's Wine, Spirits & Cigars, JJ's Axes & Ales and The Bar at JJ's MUST come from The Boozy Bakery at JJ's.
***Licensing for establishments that are not our own must be acquired through a city council action and requires at MINIMUM 45 days to process. This applies to The Sanford Event Barn, Liquor at JJ's Axes & Ales, and any other facility that grants us permission to sell alcohol on their premises.